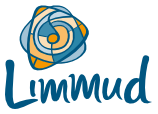 Limmud Conference
Limmud Conference è l'organizzazione che per prima ha creato gli eventi Limmud, ha sede a Londra e  organizza annualmente un grande convegno di una settimana.
---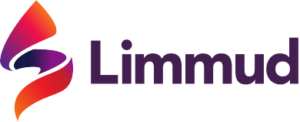 Limmud International
Limmud International è l'organizzazione dedicata a sviluppare e provvedere formazione, consigli e sostegno per i Gruppi Limmud in tutto il mondo.
The success of Limmud in the UK has inspired many other communities across the Jewish world to adopt the Limmud model. Activists in countries across six continents have discovered that Limmud is the ideal vehicle to reach all types of Jews and reflect the diversity of their own communities, creating cross-communal and cross-generational experiences, accessible to all. Limmud is proud of having inspired over 60 different communities around the world, and Limmud International exists as the body to develop and provide training, mentoring and support for Limmud groups around the world. Limmud International encourages and creates common spaces between the different Limmud groups to share ideas and approaches.
Limmud International Mission
Limmud's promise: wherever you find yourself Limmud will take you one step further on your Jewish journey.
Limmud International's vision is that any community wherever it is can be taken one step further on its journey through a true Limmud experience.
Limmud International's mission is to facilitate the development of new Limmud communities and to assist the sustsainability of existing ones. To provide support and a network for sharing knowledge, experience and innovation.